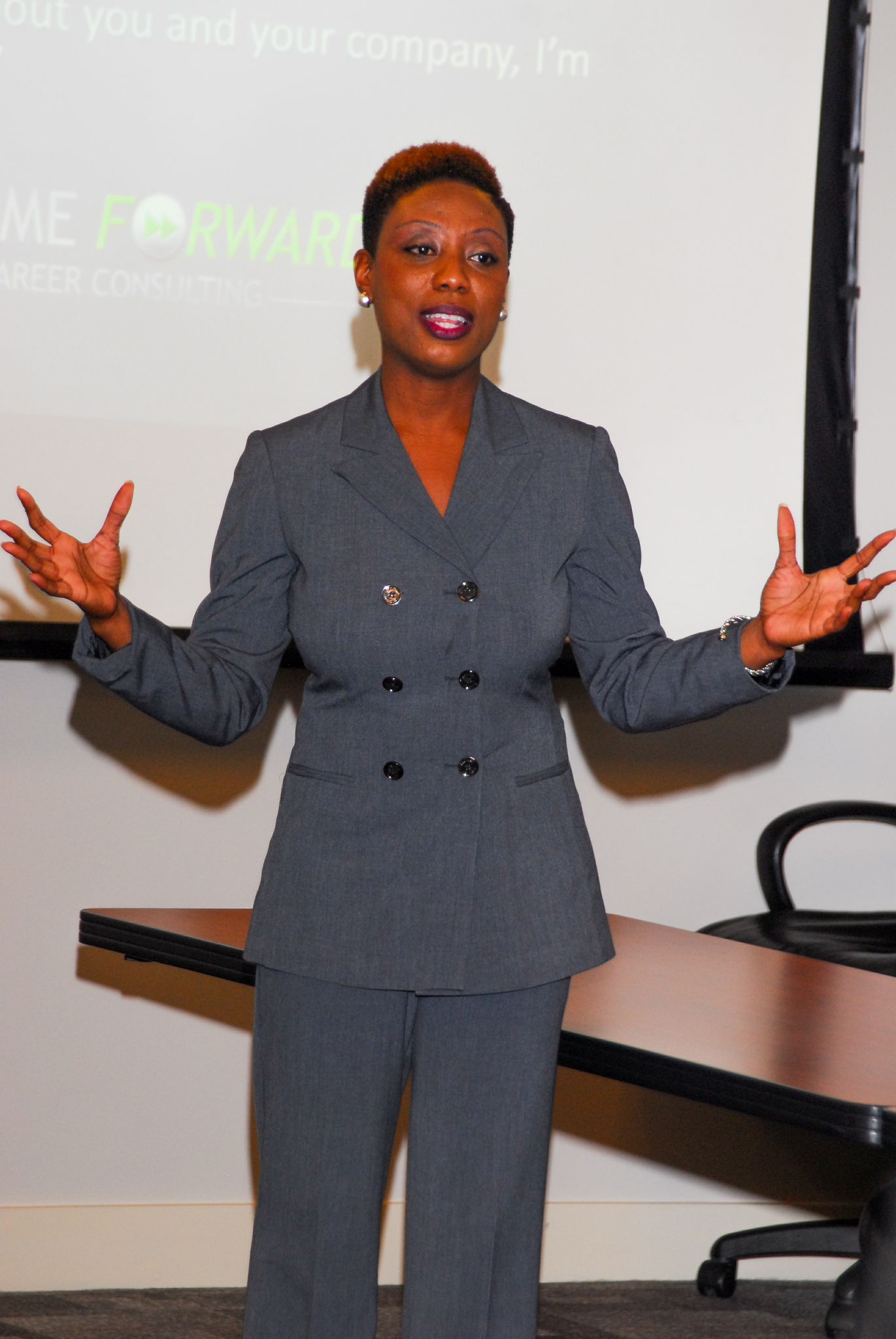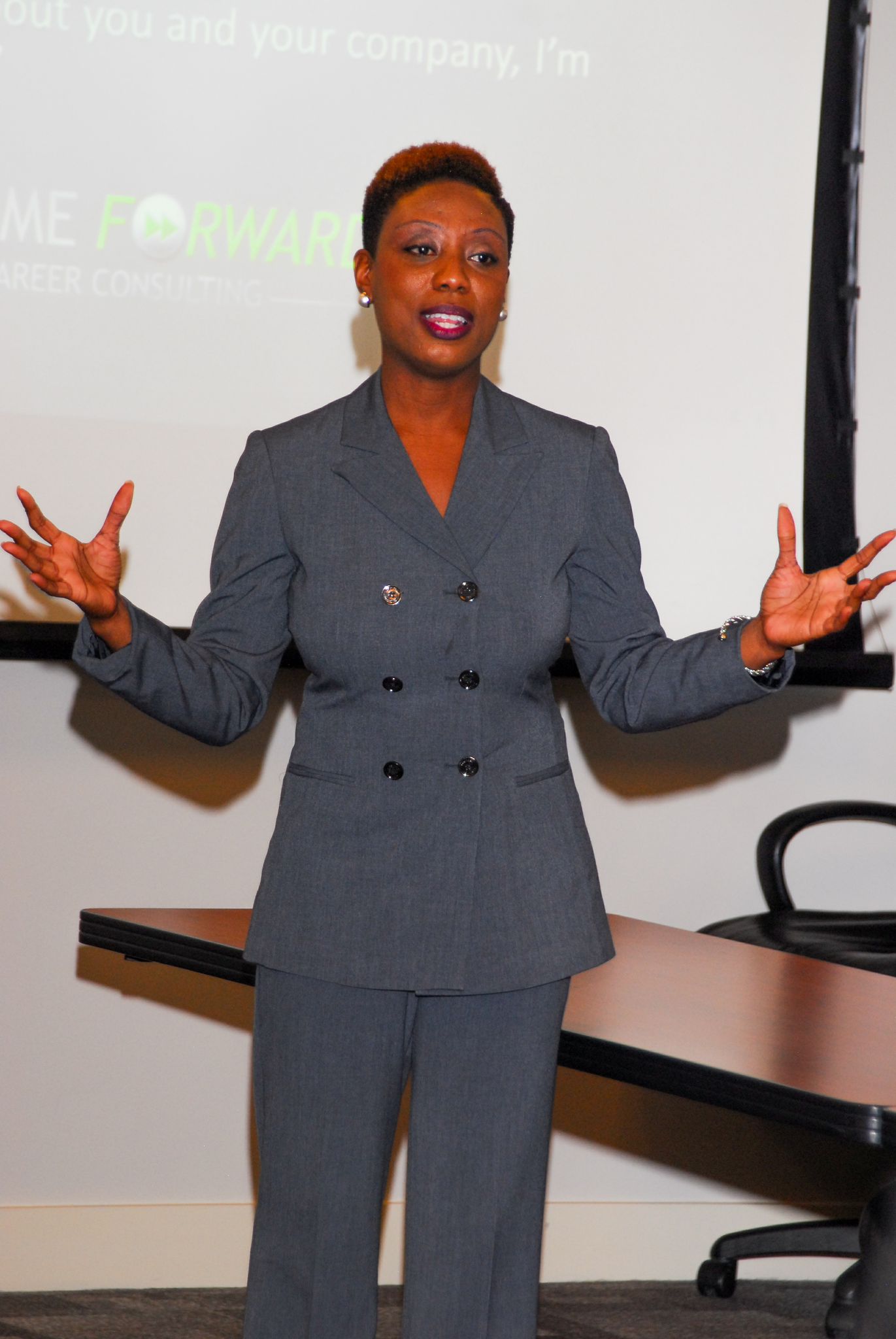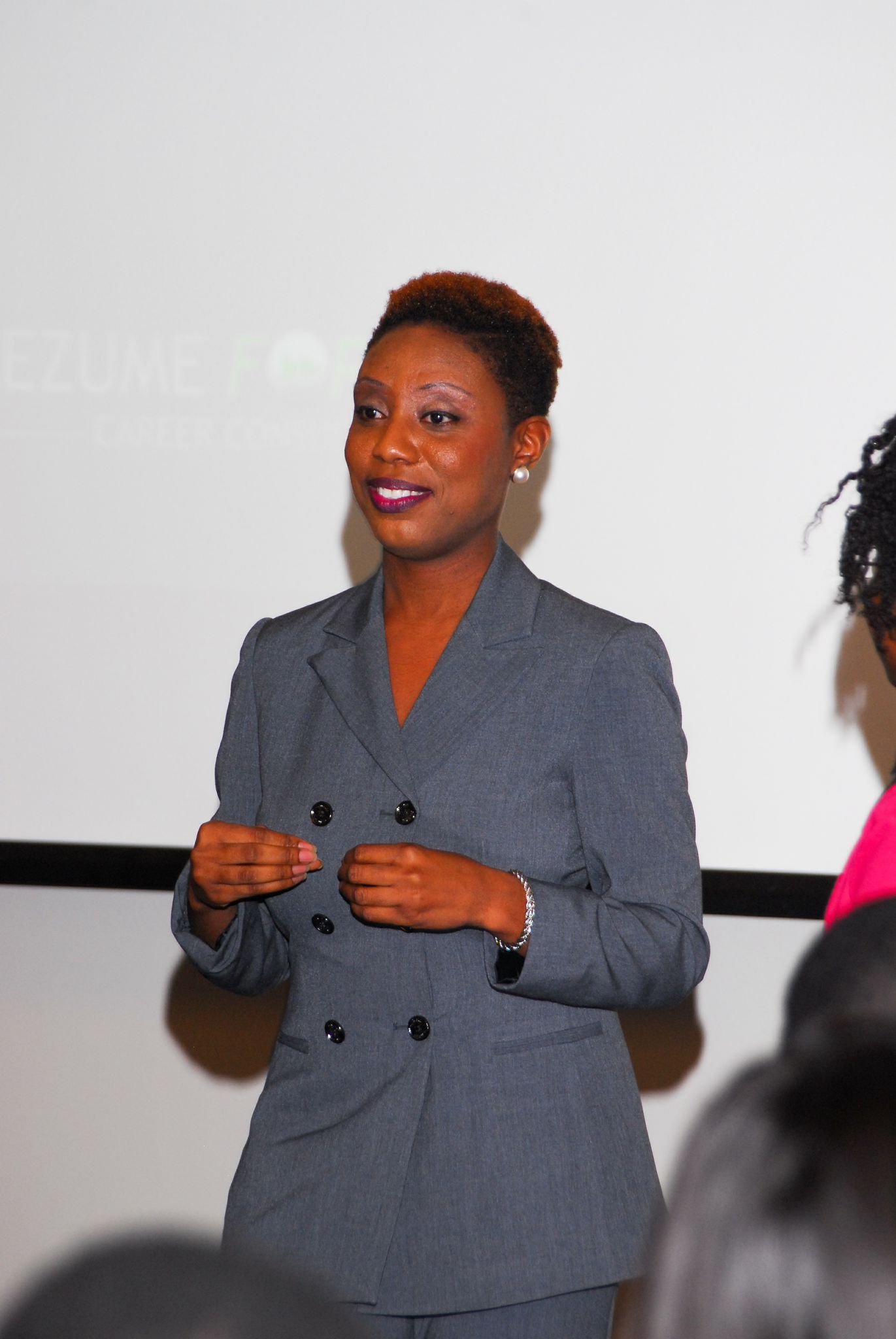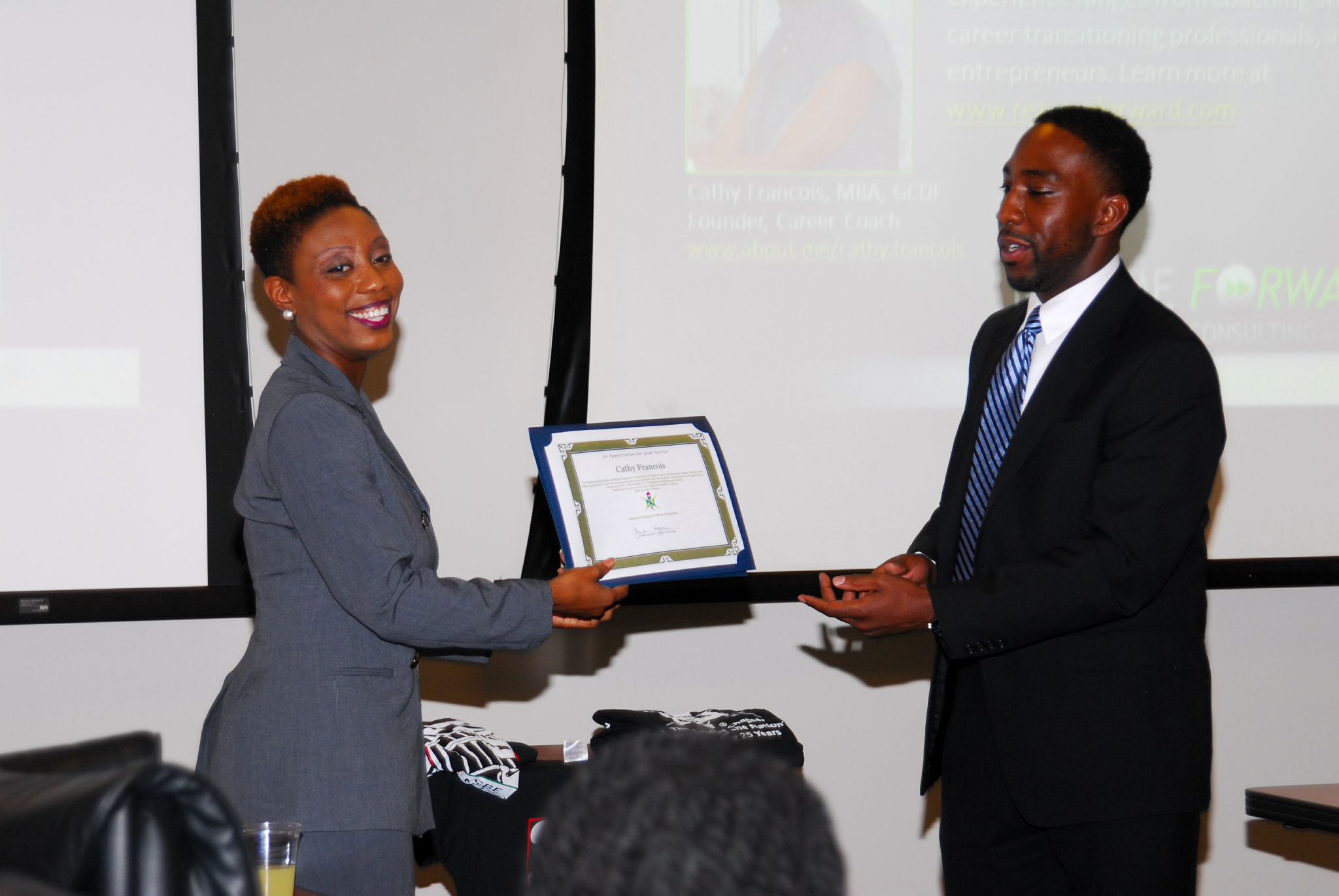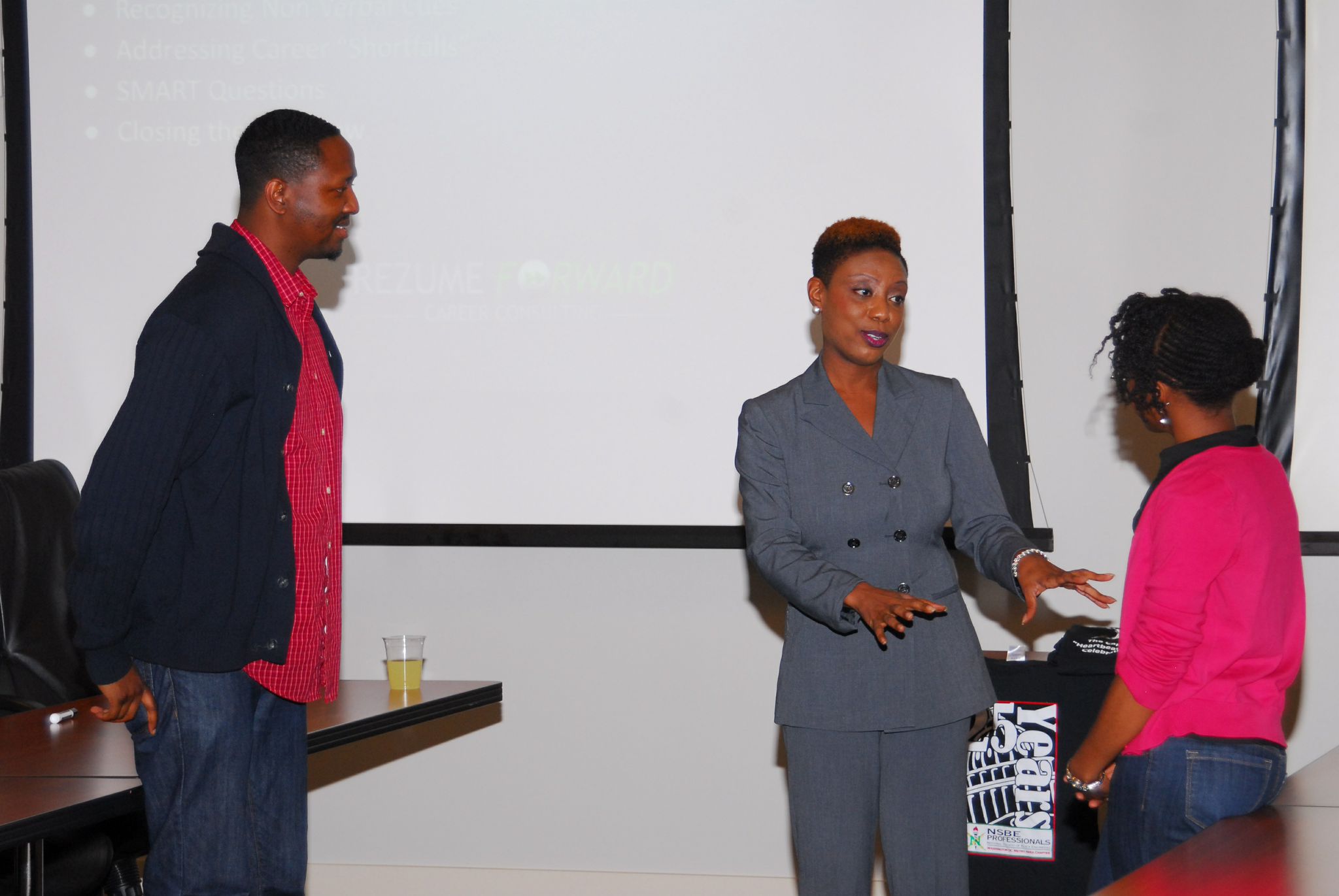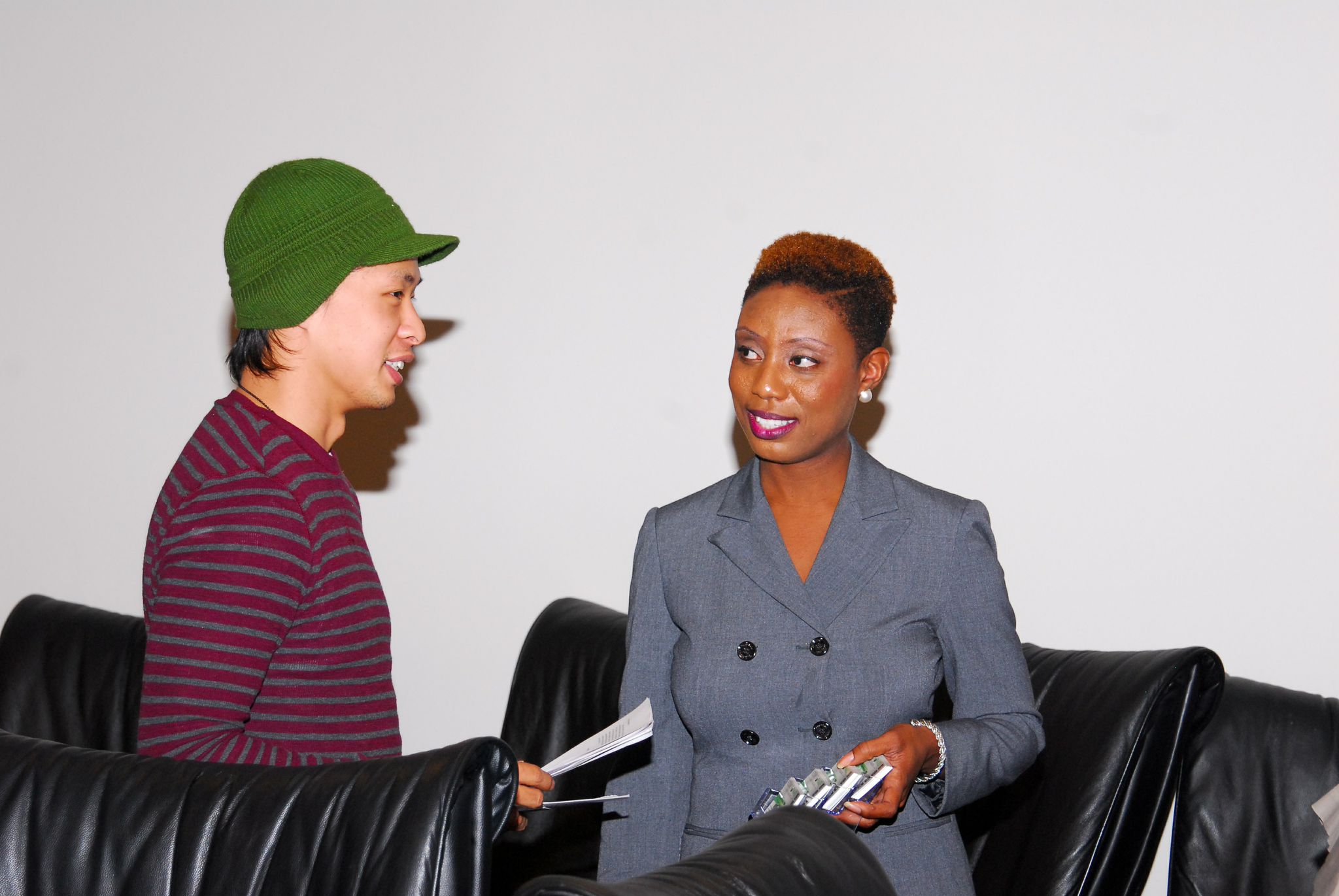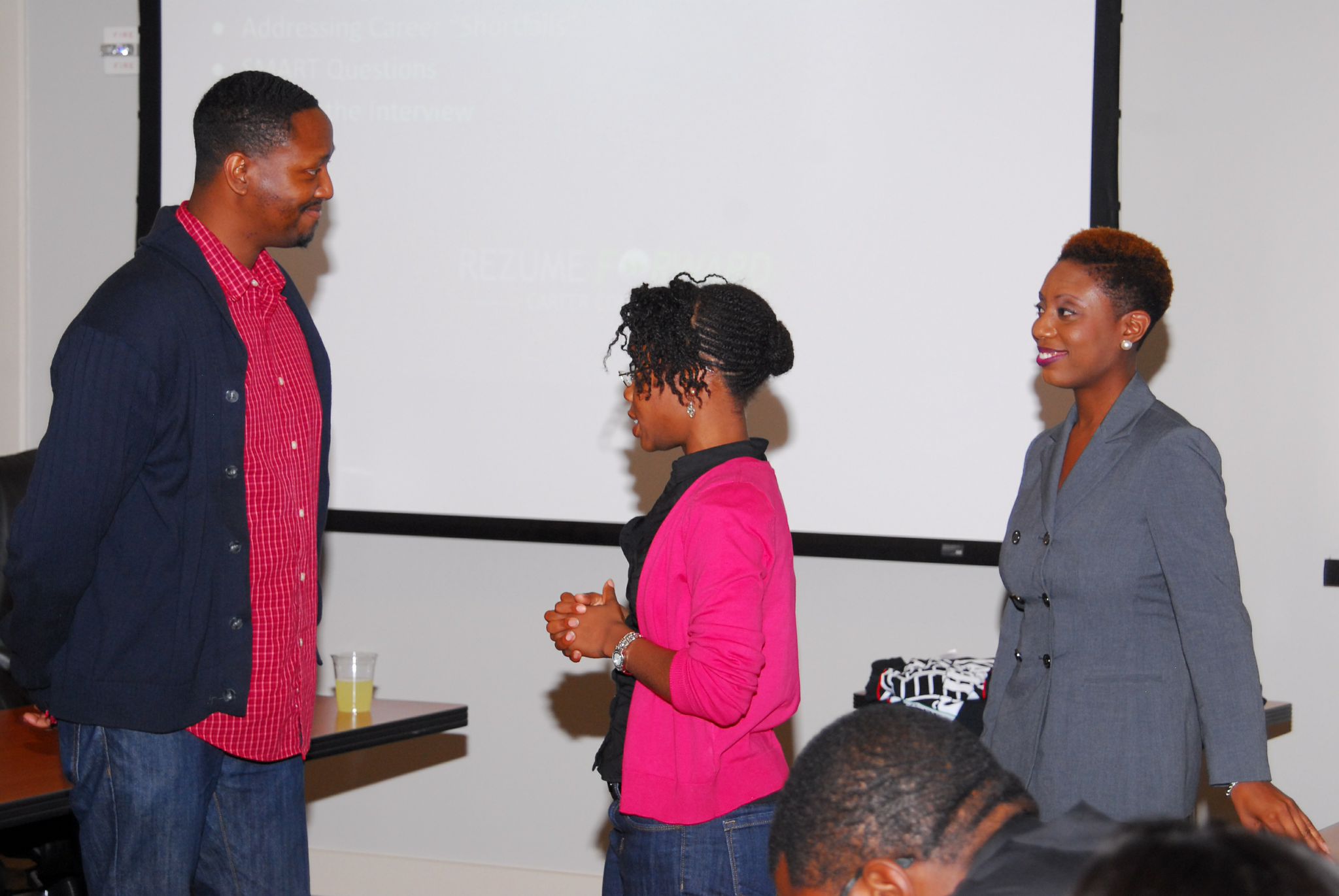 Cathy Francois is thrilled to have the opportunity to speak representing private corporations, non-profits, and her personal brand. She has presented at conferences and has been booked to facilitate numerous workshops.
Previous Speaking Engagements:
APUS Career Week 2013
APUS Student Services Drive-in Conference 2014
Minority Access Inc. 15th National Role Models Conference 2014
NSBE Washington DC Metro Area Professionals Chapter's Professional Development Series 2014
Middle Atlantic Career Counseling Association's 44th Annual Conference 2014
DC's Ladies Hat Tea Brunch Hostess 2015
Career Strategy Session for 2015 Graduates Google Hangout with Jacqueline Twillie
Speaking and Workshop Topics:
Landing an Interview Using LinkedIn
How to Launch Your Personal Brand
Renew Your Resume
How to Write a Federal Resume
Ace Your Interview
Linkedin Profile Optimization
Highlighting Research on Your Resume
Managing Your Social Media Presence
Empowering Career Professionals to Assist People with a Criminal Past Transition Forward
Speaking Inquiry
If you would like to request Cathy Francois to speak at your next conference, webinar; or to facilitate a workshop or panel discussion, please fill out the form below for additional information.